As the war between the best consoles escalates every day, many new scenarios emerge quite surprisingly. But one thing that is by no means surprising is that Nintendo Switch was, once again, the best-selling device for the third week of April. It's going strong while keeping Xbox and PlayStation behind by healthy margins.
ADVERTISEMENT
The article continues below this ad
Latest reports revealed that Nintendo Switch has sold 280,576 units. On the other hand, its big rivals PlayStation 5 and Xbox Series X | S sold 183,969 units and 150,483 respectively.
The Nintendo Switch is approaching the lifetime sales record of the DS console!
ADVERTISEMENT
The article continues below this ad
As reported by VGChartz, the third week of this month saw the Switch hit a new lifetime sales figure. After selling 280,576 units as of April 16, 2022, the Nintendo Switch has sold around 107.03 million units worldwide since its release in 2017.
The accomplishment is huge for the popular handheld console. Because with it, it has taken another big step forward in its quest to reach the current record of Nintendo's previous bestselling device, the DS. Originally released in 2004 and 2005, the DS is a dual-screen device that arrived as the successor to the Game Boy.
As of April 2022, the Nintendo DS has sold 154.9 million units worldwide. It's a staggering feat, and the Switch is still far from eclipsing it. But the way it is developing rapidly at the moment, it is likely that it will achieve this goal soon in the future.
WATCH THIS STORY: Ranking the best-selling Nintendo 3DS games of all time
Speaking of the other two consoles, the PlayStation 5 has now sold around 18.99 million units over its lifetime. On the other hand, the Xbox Series X | S has sold approximately 14.16 million units since its release.
ADVERTISEMENT
The article continues below this ad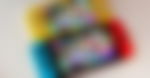 Going back to Nintendo Switch, it also delivered one of the most played games of 2022. Gamers have been enjoying Pokemon Legends: Arceus and the recent blockbuster Kirby and the Forgotten Land a lot. With such options, the portable console managed to keep users hooked.
Meanwhile, there are even more Nintendo titles to come later this year. Anticipated games like Xenoblade Chronicles 3 and Pokemon Scarlet and Violet seek to recreate the magic of Arceus and Kirby.
ADVERTISEMENT
The article continues below this ad
It also implies that the Switch will continue to see sales increase as more and more consumers opt for it to enjoy future releases.
DIVE DEEPER