Should we expect a Starfield PS5 release? With Microsoft's acquisition of Bethesda, ambitious open-world RPG fans are worried about whether or not we'll see the highly anticipated game on Sony consoles.
Needless to say, Starfield's release is highly anticipated. Building on the successes of The Elder Scrolls and Fallout 4, we're all extremely excited to see where Bethesda is going with its foray into hard sci-fi. The previews we've already seen of the finished product certainly suggest that Starfield will be just as ambitious as its predecessors. With Starfield's space combat already turning heads, it's easy to see why the title has generated such buzz.
Starfield could be released in March 2023 if we're lucky. However, PS5 fans are concerned that Bethesda's status as a Microsoft-owned studio will limit Starfield to Xbox Series X|S and PC exclusively. With Fallout 4 and Skyrim having served as beloved titles on PS5 and PS4, the exclusivity would certainly break with previous Bethesda trends. So, will Starfield honor Sony consoles? Read on to get the scoop.
Will we see a Starfield PS5 version?
Will we see a Starfield PS5 version?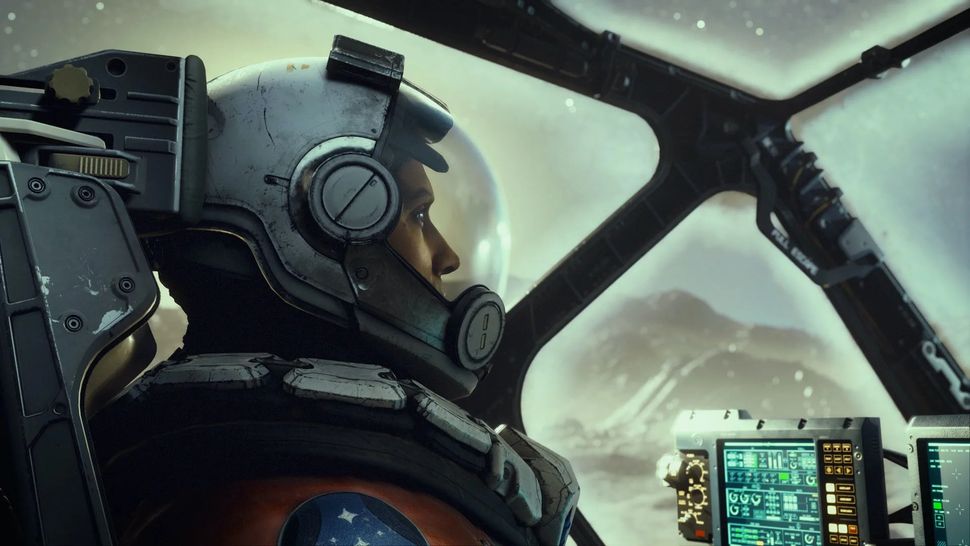 Unfortunately, there are currently no plans for a Starfield PS5 launch. It looks like Starfield is still an Xbox exclusive. To top it off, there's no hint that it could be a timed exclusive. It looks like Starfield is set to be a PC and Xbox exclusive for the foreseeable future.
With Microsoft having purchased Bethesda, it's unlikely we'll see Starfield release on the PS5, especially at launch. We don't know exactly what this means for Fallout 5 or Elder Scrolls 6, however, it's possible the two beloved franchises will become Xbox exclusives as well. That being said, Bethesda has yet to make an announcement regarding the Fallout or Elder Scrolls series. Unfortunately, we can only speculate at this point.
That being said, Starfield is expected to come to Xbox Game Pass, so it will at least be affordable for PC and Xbox users, as well as those using the service's streaming capabilities. Some even think that Starfield on Xbox Game Pass could make it Bethesda's "most played" game. However, as welcome as this news may be for Game Pass subscribers, it does little to quell the disappointment, if you prefer the PlayStation.
According to GamesRadar (opens in a new tab), Todd Howard, director and executive producer at Bethesda, insisted that greater focus will result in "a better product." Despite that, however, it's clear that Starfield's status as a PC and Xbox exclusive has ruffled more than a few feathers. Xbox Chief Marketing Officer Aaron Greenberg (again, quoted in GamesRadar (opens in a new tab)), made it clear that "Starfield will launch exclusively on Xbox Series X|S and PC." While we can't speculate whether or not that will change, it looks like in the meantime, PlayStation fans will just have to smile and bear it.
We are sorry to be the bearers of disappointing news. Rest assured, we'll let you know if anything changes.